Uterine Artery Embolization- Non-Invasive Method to Shrink Fibroids
Uterine Artery Embolization is a non-invasive and non-surgical procedure which helps in shrinking fibroids. The procedure is done by administering local anesthesia to the patient which enables her recover almost immediately. Majority of women will be able to return to work within a week of this method of uterine fibroid treatment. In this article you will find answers to some basic questions related to the entire procedure of Uterine Artery Embolization.
What does the Procedure involve?
As a first step your medical history and physical condition will be reviewed. Next complete pelvic imaging with the help of ultrasound or MRI will be carried out. This is done to ascertain the size of the uterus and check whether any other abnormalities exist. Finally to prepare for embolization, the inside and outside of the pelvis will be evaluated with the help of endoscopic methods.
Post embolization, the first follow up is normally done after a week. Subsequently to confirm whether the uterine fibroid treatment has been successful or not you will be called for check ups at regular intervals.
What are the risks of uterine artery embolization?
o Bleeding from the catheter entry site
o Adverse reaction to medicines
o Injury to the blood vessels
o Accidental embolization of any other tissue
It would be worthwhile to add here that the risk of drastic complications arising out of this procedure is lower than 0.5%.
How does it impact the reproductive function?
Presence of fibroids itself negatively impacts the chances of a woman getting pregnant. Determining whether embolization specifically is also responsible for failure of conception is difficult. Although a lot of research has been done on this subject, there is nothing conclusive to prove that embolization can act as a hindrance in conception.
How cost effective is this uterine fibroid treatment method?
The overall cost of undergoing a uterine artery embolization is significantly lower than hysterectomy and moderately less than hysteroscopic and laparoscopic myomectomy. If you take into account the potential loss which you will incur as a result of the 6 week recovery period required for hysterectomy, the cost difference will mount further.
Is Uterine artery embolization a permanent cure for fibroids?
For women close to menopausal age this type of uterine fibroid treatment is permanent. This is because of reduction in estrogen production which happens after menopause. Thereafter fibroids automatically stop growing in most women. In patients who falled in the younger age group there are chances of fibroids growing back. Even if the fibroids recur it is always possible to do an uterine artery embolization for the second time.
Do you want to get rid of Uterine Fibroids permanently? Do you know of a proven fibroids treatment that will start giving you relief within a few weeks of use? Although this may seem impossible it is 100% true. If you are serious about getting rid of fibroids naturally, discover the excellent insider secrets by clicking – Uterine Finroid Treatment
Frequently Asked Questions
QUESTION:
Is it possible after a embolization of uterine fibroids to have babies?




ANSWER:
There have been women who have successfully had babies after UAE, but the probability is small – there are enough people now who have had the procedure that they have actual numbers and you are less likely to conceive after emolization than before the procedure. Myomectomy apparently actually raises your chances of getting pregnant.

QUESTION:
Had a uterine embolization of the fibroids done in 2005, was 3 months pregnant and had a miscarriage?
Can I ever have children, would I carry the baby for full term, or is it hopeless, Please someone help me I am so devastated and hurt when I had the procedure done they told me I could bear childeren why can't I

ANSWER:
I had many uterine fibroids and had to take a surgery in 2005 to remove them. I think your case is lot better then mine because you didn't have to go through painful surgery. As far I know, If the fibroid is small and single then embolization is done. You know what, at first my doctor said they may not be able to keep my uterus as there were so many big fibroids. Luckily they could save my uterus and removed 28 Fibroids! I wasn't even married then.
I got pregnant after 22 months of the surgery. I'm quite stable. This is my 1st time pregnancy.Worst is, the fibroids grew again as big as size of 20 weeks pregnancy! Now I have the baby and the fibroids together inside my uterus, Its huge!
Doctor said I'll need a surgery to give birth when my pregnancy will be 36 weeks.
So, I believe your case is much much more better then mine. If I could get pregnant with so many fibroids, I hope you can have a baby too.
best of luck.

QUESTION:
Does anyone know about uterine artery embolization? I'm thinking about that versus a hysterectomy.?
I have fibroids and hyperplasia w/atypia. Right now I'm on Provera to control the bleeding (and it's working) but you don't want to stay on HRT too long and, I'm not interested in having anymore children. Any advice or guidance…thanks!!!
The doctor does not want to take out the ovaries which mean that I will not suffer from hot flashes or experience menopause.

ANSWER:
I had a hysterectomy! It changes You ! EVERYTHING about you! I will pray for you!

QUESTION:
What is the safest way to get rid of fibroids?
Is a hysterectomy statistically safer or is Uterine Artery Embolization safer?

ANSWER:
Well I suppose both have their risks. I believe the Embolization is a tool that gets rid of the fibroid (BUT it is not completly removed all the time- parts can remain and the fibroids may grow back). This can be unsafe if the doctor was dodgy and burned off something else. A hysterectomy would remove the uterus. This is what my mom had and would ensure that no fibroids would grow (because there is no uterus). This procedure involves incisions and so there is always a risk with surgery but generally it is a standard procedure and is a permanent solution (no chance of fibroids growing back). Also brings a different meaning to "missing your period"

ETA – hysterectomy will mean that you can't have children anymore- remember to take that into consideration!

QUESTION:
(UFE) Uterine Fibroid Embolization?
My girlfriend (39 years old) has been diagnosed with Fibroids she does not want to have her uterus removed and is not sure about having more kids the doctor said that UFE was the only solution but my mom had the same thing and our doctor gave her a different treatment that did not require the removal of her uterus. I need to know what would be the best choice of action and any other information on this process please help.

ANSWER:
There is another procedure I've read and heard about where they can deal with fibroids using ultrasound. Also, depending on the size of the fibroid as well as location it can be removed thru a surgical procedure called hysteroscopic myomectomy. Sometimes (again depending on location and size) they can remove the fibroid thru laparoscopy.

I've read about UFE and also heard good things about it.

Here's the link to a site that may help you find more information. It's at: http://forums.obgyn.net/womens-health

Also, I would recommend getting another opinion and preferably from someone that does not share the same office of the doctor that she currently uses.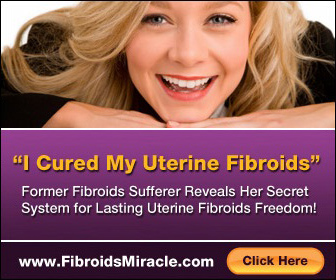 ---
---
Can Diet Help With Fibroids In The Uterus? What To Eat And Drink Fibroids in the uterus are very common and affect many women during childbearing years. This non-cancerous, solid tumor can grow in the womb. Many women ask, "can diet help with fibroids in the uterus?" and the answer is that it can, but […]