Uterine Fibroids the Diagnosis and Treatment
Uterine fibroids are benign tumors found in the womb or uterus. They are composed of dense fibrous tissue and can cause a variety of symptoms including excessive menstrual bleeding, pain, abdominal swelling and infertility. Fortunately, there is a wide range of effective treatments for fibroids.
The medical term for uterine fibroids is leiomyoma. A rare cancer of the uterus is called a leiomyosarcoma, but having fibroids does not lead to this tumor or increase the risk of it. However, fibroids can have serious impact on a woman's health.
No one knows for sure what causes fibroids but there are risk factors that make them more common, obesity being one of them. They are also more common in women in their 30's and 40's although they often shrink after menopause. African American women are more likely to have fibroids and so are women with a family history of the condition. While the causes of fibroids are not known, the risk can be decreased by avoiding obesity and the consumption of a healthy diet rich in vegetables.
From 20% to 80% of women will develop fibroids in a lifetime. It is known that diet can have an influence on the development of fibroids with the consumption of lots of vegetables and fruits being protective while large quantities of red meat seem to encourage fibroid growth.
Some fibroids cause no symptoms at all, even when sizeable. Common symptoms of fibroids are heavy menstrual periods, heaviness in the lower abdomen and pelvis, urinary symptoms and painful sexual intercourse. Fibroids can complicate pregnancy and greatly increase the chances of requiring a cesarean delivery.
Fibroids are classified by where in the uterine wall they occur. Submucosal fibroids grow into the uterine cavity while intramural fibroids are contained inside the muscle wall and subserosal fibroids grow on the outside of the womb. Pedunculated fibroids grow on a thin stalk and look something like a mushroom.
There are many different means of treating fibroids when they require treatment at all. Asymptomatic fibroids only require watching for problems and are common. When symptoms cause a great deal of pain or anemia from heavy bleeding, there are surgical and nonsurgical options. Size and location of the fibroids may dictate the types of therapy available.
For women who do not wish to preserve childbearing, hysterectomy or removal of the uterus is a direct solution. It is also often possible to remove just the troublesome fibroids by a procedure called myomectomy. Conception may be possible after that option. Another option is uterine lining ablation which is done with a variety of techniques. After ablation, conception is not possible.
Medical control of fibroids may be as simple as the use of NSAIDs or acetaminophen for discomfort or may use hormones and anti-hormonal drugs to control symptoms. Low dose birth control pills may work for some women while others require hormone suppressing drugs such as Lupron or mifespristone. The problem with these drugs is that the fibroids may grow again when the medication stops.
Women with fibroids may not even know they are present or may have significant symptoms, but modern treatments make this diagnosis one that should not be terrifying. Diagnosis can usually be made by imaging with X-ray, ultrasound or MRI but occasionally is done by inserting a special scope into the uterus through the vagina (hysteroscopy) or through the abdominal wall (laparoscopy.) Biopsies can be taken to confirm the diagnosis in this way.
Frequently Asked Questions
QUESTION:
uterine fibroids–is oral contraception (birth control) medication prescribed for this diagnosis?

ANSWER:
Sometimes just because it reduces the flow. Heavy periods are often associated ith fibroids.

QUESTION:
Do you have or use to have Uterine fibroids?
My mother was diagnosed with having several uterine fibroids.
The diagnosis was about three-four months ago. The emergency doctor said that he could not do anything about it until she met with her doctor.
My mother saw a gynecologist and she did nothing about the uterine fibroids. She disregraded the fact that my mom has several UF and prescribed her Elmiron to treat what she believes to be Interstitial Cystitis. According to the doctor my mother's pain(s) and aches are due to IC and not the uterine fibroids. Yet, she did not test my mom for IC. She guessed and prescribed her Elmiron. How unethical, right?
My mom still has pain and aches from God knows what. We believe that her pain is due to the uterine fibroids that she has not been trated for and she is going back to the doctor very soon to make sure.

Her symptoms are severe pain in her lower back and abdominal area. She emphasizes her lower back pain as to being similar to the pain experinced during labor. Also, severe pain in her legs (she can hardly walk at times). In other words, severe pain from her waist down. When she urinates it hurts and burns. She urinates frequently. Her skin tissue feels extremely sore and hurts to the touch and her bones ache too. My mom says she is going crazy and I feel like doing something but I don't know what. Doctors don't treat her correctly nor pay any attention to her symptoms.
What should we do?

ANSWER:
Bad MD, switch MD's. Sometimes in this day and age it is hard to find a good one. Ask for a consultation appt. Most MD's know what that is but their minimum wage office staff may not. You meet the MD in their office and talk. You can judge whether they will listen to you before your in the uncomfortable position of naked in stirrups. It let's you keep the power in the relationship. I mean we interview employees, bands and many other things but not the MD's who control our health? It is just like everything, there are good and bad. Some like to throw meds at you, I go for the ones who want to run tests to confirm diagnosis. The fibroid may be causing her uterus to swell, mine was the size of 6months pregnant when I had it removed. It shouldn't hurt to urinate, could be a sign of something else, but not IC. You sound like you know what's right, can you go with your mom. I mean it is sometimes overwhelming and you tend to forget things said. I don't think throwing meds at her was the right thing to do. I don't like her other symptoms like the bone pain. I think I would ask about an abdominal or pelvic ultrasound and or CT. Maybe even a MRI, talk to the new MD and ask how they intend to diagnosis what is wrong. Definitely a pelvic and some blood and urine workup. So sorry she's sick, hope she gets better soon. Good luck and stick to your guns.

QUESTION:
Anyone who has or has had Uterine Fibroids?
Would like to hear from anyone who has or has had uterine fibroids. What symptoms did they cause for you? Were you and/or your doctor actually able to feel them from pressing on the stomach and what did it feel like? I am off to the doctor in 2 days, ive had lots of pain in lower abdomen and back as well as very painful periods and very irregular periods when ive never had problems before and 2 early miscarriages i the past year, i have 3 healthy children that i fell pregnant with very quickly.Ive had an ovarian cyst that was removed before and im pretty sure i have another one but i have 3 very hard masses in the lower left abdomen just next to my hip and i never felt my other cyst so im a bit concerned it could be something else. The masses have gotten bigger in the last month and i have no bowel problems so im sure its not that.Im not looking for a diagnosis, i'd just like to hear first hand experience please. Thank you.

ANSWER:
Read my story in www.naturalremediesforfibroidtreatment.weebly.com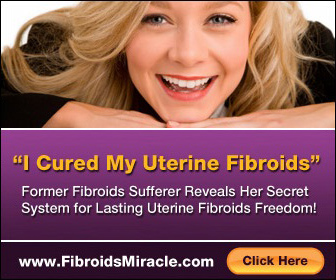 ---
---
Can Diet Help With Fibroids In The Uterus? What To Eat And Drink Fibroids in the uterus are very common and affect many women during childbearing years. This non-cancerous, solid tumor can grow in the womb. Many women ask, "can diet help with fibroids in the uterus?" and the answer is that it can, but […]