Uterine Artery Embolization Surgery in India
The quality of hospital service delivery during uterine artery embolization surgery in India and the qualification of doctors is a prime consideration while choosing the destination for your elective procedure. In India, you get the best of both these things. Indian doctors are highly qualified and the Indian medical education system ensures that even a fresh graduate doctor would have a very clear and substantial understanding of the subject. In addition to this, is the general nature of Indians – caring, soft-spoken and attentive? In the USA, 1 out of 20 practicing doctors are Indians or Americans of Indian origin. Today Indian doctors are found in almost all parts of the world and they are contributing greatly to the uterine artery embolization surgery in India. Indian doctors have found a home in the medical marketplace, where they are a mainstay in primary patient care in urban and rural areas. Statistics say, Indians make up roughly 20 percent of the "International Medical Graduates" – or foreign-trained doctors – operating in the U.S.
The Procedure
The procedure is usually done in the hospital with an overnight stay after the procedure. The patient is sedated and very sleepy during the procedure. The uterine arteries are most easily accessed from the femoral artery, which is at the crease at the top of the leg as shown in the figure. Initially, a needle is used to enter the artery to provide access for the catheter. Local anesthesia is used, so the needle puncture is not painful. The catheter is advanced over the branch of the aorta and into the uterine artery on the side opposite the puncture. A second arterial catheter is then placed from the opposite femoral artery to the other uterine artery. Before the embolization is started, an arteriogram (x-ray) is performed to provide a road map of the blood supply to the uterus and fibroids. After the arteriogram, particles of polyvinyl alcohol (PVA) are injected slowly with X-ray guidance. These particles are about the size as grains of sand. Because fibroids are very vascular, the particles flow to the fibroids first. The particles wedge in the vessels and cannot travel to any other parts of the body. Over several minutes the arteries are slowly blocked. The embolization is continued until there is nearly complete blockage of flow in the vessel. Once one side is completed, the other side is embolized. After the embolization, another arteriogram is performed to confirm the completion of the procedure. Arterial flow will still be present to some extent to the normal portions of the uterus, but flow to the fibroids is blocked. The procedure takes approximately 1 to 1 1/2 hours.
There are plentiful advantages of traveling to India for uterine artery embolization surgery & some of them are:
India has internationally accredited medical facilities using the latest technologies.
Highly qualified Physicians/Surgeons and hospital support staff.
Significant cost savings compared to domestic private healthcare. Medical treatment costs in India are lower by at least 60-80% when compared to similar procedures in North America and the UK.
No Wait Lists
Fluent English speaking staff
Options for private room, translator, private chef, dedicated staff during your stay and many other tailor-made services.
For more information on uterine artery embolization surgery in India:
http://www.forerunnershealthcare.com
Submit your case details at:
enquiry@forerunnershealthcare.com
Frequently Asked Questions
QUESTION:
Has anyone had a uterine artery embolization procedure to treat fibroid tumors, if so, any negative results?

ANSWER:
I have met a few women that have had this procedure and had very good results.

I have the link to a site that has a Women's Health messageboard where you can get even more information and experiences. If interested in checking it out please e-mail or IM me off site any time. Please put in the subject line information on uterine fibroid embolization so that I know what it's in regards to.

QUESTION:
Myomectomy or Uterine Artery Embolization Procedure?
Can someone help me out? I have a myomectomy set up for Aug. 14th. I went to my pre-op appt. today and my doctor brought up the possibility of the embolization procedure instead. He had actually told me 2 1/2 months ago that it would not be a good idea to do that procedure because I would be able to have another child. Now he said in the last couple of months they have released new research that says it is possible to have a healthy pregnancy after that procedure. I have just a couple of days to decide on the myomectomy or embolization. The fibroid is about 5.5 cm and it is on the back of my uterus, plus I have two cysts on one of my ovaries and a possiblility of endometrioses. Does anyone have any advice to which route would be the best to conceive or of any other procedures that they have heard about? My gut feeling is to go through with the abdominal myomectomy, but I just wanted to see if anyone knew of something else. I am scared of such a new study about pregnancy after.

ANSWER:
Wow, how interesting! I just had an abdominal myomectomy 1 week ago. I was hesitant at first because I do not have any children but I would like to have some one day. My doctor recommended the abdominal approach because of the difficult location of my fibroids. This may be the same case for you especially seeing that you have a possible cyst on your ovary. Good luck and be brave! I am still recovering but I am glad that I did it!

QUESTION:
Anyone had the 'Uterine Fibroid Embolization' procedure done? If so please let me know your experience.

ANSWER:
No, I haven't but have read about women who had it done and were pleased with the results. Another good site that you can check out to talk to other women that may have had it is at: http://forums.obgyn.net/womens-health

QUESTION:
'Uterine Fibroid Embolization' (UFE) – Please let me know your experience if you've had this procedure

ANSWER:
I used to work for a company that made the embolization products. What are your concerns?

QUESTION:
Successful pregnancy after uterine artery embolization ?
I a 29 year wanting to conceive a child in a few years. I have a large fibroid in my uterus that will have be removed before conceiving and carrying full term is possible. I DONT want to have any type of surgery for fibroid removal. Another opt. is uterine artery embolization. Not enough research yet to determine if this would cause infertility. Does anyone know of possible pregnancy results after this procedure?

ANSWER:
I don't think anyone (anyone HERE especially) can tell you what your chances will be of maintaining your fertility after having this procedure. While uterine artery embolization is an effective treatment for uterine fibroids, the effects that it has on the ability to become pregnant, on the development of the fetus, and the ability to carry the fetus to term have not been determined. There are some reports of women becoming pregnant after the uterine artery embolization process and having successful pregnancies. However, there is no conclusive data or scientific results that establish the safety of uterine fibroid embolization on fertility and pregnancy. You already know this.

MY advice to you would be to have a second opinion about this BEFORE the procedure. Another doctor may not agree with 1) the fibroid needing to be removed/treated before starting your family and 2) A UAE being the best course of treatment for you. Please get another opinion (or two) before deciding to do something that *may* permanently affect your ability to have children.

Good luck.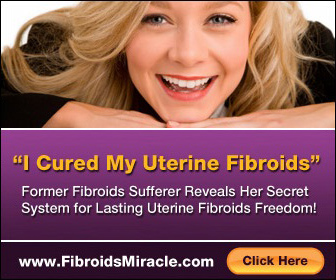 ---
---
Can Diet Help With Fibroids In The Uterus? What To Eat And Drink Fibroids in the uterus are very common and affect many women during childbearing years. This non-cancerous, solid tumor can grow in the womb. Many women ask, "can diet help with fibroids in the uterus?" and the answer is that it can, but […]