Perfect Healthy Smoothie W/ Ginger : Sweet 'n Spicy Smoothie,lemon~lime Ginger Ale and Gingered Apple Cidar Smoothie
Recent study in the journal Medical Science Monitor revealed that consuming Ginger revealed migraine pain in 82% of sufferers. The credit goes to gingerols which inhibit prostaglandis and leukotrienes, inflammatory neurotransmitters that trigger head pain. Ginger also tames stomach upset, from general nausea to motion and morning sickness.
One more reason to consume gingerrot is that just 1 tsp. per day can end muscle and joint pain, according to Danish Researchers.
Here's a perfect Ginger Smoothie :
Sweet 'n Spicy Smoothie
In blender, combine :
2 cups vanilla frozen yogurt
1/4 cup fresh lemon juice
1 tsp. lemon zest
1 Tbs. chopped fresh gingerroot
1 Tbs. honey
1/4 cup milk and
1 cup crushed ice.
Blend 1 minute or until smooth. Pour into 4 glasses: Garnish each with a lemon curl and a sprig of fresh mint if desired. Makes 4 servings.
Gingered Apple Cidar
3 apples, cored and
sliced 1 inch piece ginger
Process through a juicer and serve.

Lemon~Lime Ginger Ale
1 apple, cored and sliced
inch fresh ginger (less if you find the taste too strong)
handful of grapes
1/4 lemon
1/2 lime
sparkling mineral water
Remove the grapes from the stem. Juice the apple and ginger together,then juice the rest of the fruit. Pour the juice in a large glass and fill to the top with sparkling water and serve with ice. Enjoy.
You can throw just about anything in a smoothie to enhance its flavor such as honey, tofu, jams, any combination of fruits, peanut butter, juices, etc., but keep in mind it will effect the nutritional values.
Foods to Lose Weight :Learn what are the best foods to lose weight
For over 130 plus Healthy Fruit Smoothie Recipes: visit :Healthy Fruit Smoothies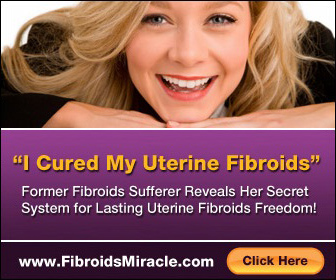 ---
---
Can Diet Help With Fibroids In The Uterus? What To Eat And Drink Fibroids in the uterus are very common and affect many women during childbearing years. This non-cancerous, solid tumor can grow in the womb. Many women ask, "can diet help with fibroids in the uterus?" and the answer is that it can, but […]