Ovarian Fibroids: A Better Understanding Of Fibroids
Understanding The Female Anatomy
A woman's reproductive system is the most complex part of the female anatomy. It depends on normal hormone production to function properly and occasionally problems arise. Understanding a little bit about the problems that can occur will help us get the truth about ovarian fibroids.
In order to understand the truth about ovarian fibroids it is helpful to understand exactly what the ovaries are. Women have two ovaries about the shape and size of almonds. The ovaries produce estrogen and are where the eggs required for giving birth are located.
Each month during the childbearing years a follicle forms in the ovaries that holds and releases an egg. This is known as ovulation. If the egg is not fertilized, the egg leaves the body and the follicle dissolves.
How Ovarian Cyst Develop
Occasionally, particularly when estrogen production is unbalanced by stress or other external or internal influences, the egg is not released as normal but remains in the follicle. The follicle then seals off, fills with fluid and becomes a functional ovarian cyst.
Some people mistakenly refer to ovarian cysts as ovarian fibroids, but that is an incorrect use of the term. A cyst is a fluid filled sac and a fibroid is something different.
Ovarian cysts are fairly common and there are many different types. The functional cyst is the most common and the least problematic. Another type of ovarian cyst is the complex cyst and this refers to a cyst that contains both solids and liquids and though the largest percentage is benign, they can develop in a malignancy.
What Are Fibroids?
Fibroids are not cysts. Fibroids occur, not in the ovaries, but are commonly found in the uterus. They are an ordinary type of tumor that can occur between puberty and menopause. A fibroid is solid unlike a cyst. It gets its name from the fibrous tissue that is associated with them. Ovarian fibroids is a term that is used incorrectly. It is very rare for a fibroid to occur on an ovary.
Fibroids cause little problems unless they become large. It is not clear what causes them but they do seem to be influenced by estrogen production. They do not occur when the body is not producing estrogen. They tend to occur more often in women who take estrogen and when the body is producing extra estrogen, such as during pregnancy. Fibroids also occur more often in women who take estrogen supplements.
Now that we know the truth about ovarian fibroids it is still important to consider steps to take to prevent or treat an ovarian cyst or the presence of fibroids. Both things are influenced by hormone levels. It is believed that ovarian cysts occur more often in women whose hormones are out of balance. Fortunately, there are many steps you can take to keep hormone levels in balance and decrease your chances of developing either cysts or fibroids.
Natural Treatment Methods Work Well To Heal Fibroids
Taking a holistic approach to your health is the best place to begin. You may have thought you have ovarian fibroids, but you may be dealing instead with an ovarian cyst or simply fibroids.
Consult with your physician for an accurate diagnosis. In addition make whatever lifestyle changes you need to make to reduce stress, exercise and eat a healthy diet. There are so many natural steps you can take to keep your hormone levels in balance and help your body rid itself of these problems.
Frequently Asked Questions
QUESTION:
Can you sue if you get fibroids on Both Ovaries after a Total Abdominal Hysterectomy?
My mother had a Total Abdominal Hysterectomy with Attensive Lysis of Abdominal and Pelvic Adhesions five years ago.

The surgeon told her that she had Total Hysterectomy. Today she called the hospital that has records of only the type of surgery she had – which is when she found out that she had a "Total Abdominal Hysterectomy with Attensive Lysis of Abdominal and Pelvic Adhesions".

My mother thought for sure that the Surgeon was removing Everything (he said the words "I had to remove Everything" out of his mouth.) – Ovaries, Fallopian Tubes, Uterus and the Cervix. But to her discovery, her recent doctor told her that she has Both ovaries and fallopian tubes, only her Uterus was removed.

My mother went to this recent doctor due to the fact that she's have severe pain in her abdominal and lower back area

The recent doctor told her that she has Fibroid Cysts on BOTH of her Ovaries – they're both about Four Centimeters large in size.

Also, because of her thinking that her ovaries were removed, she's told other doctors about this. This lead to doctors telling her to take Estrogen.

The fact that her Own ovaries have been producing Estrogen themselves and her taking much additional Estrogen for over Four years can cause a higher risk for her to develop Cancer. – This is what Frightens me more than Anything.

Could this possibly be a law suit case? Can you sue if you get fibroids on Both Ovaries after a Total Abdominal Hysterectomy?




ANSWER:
No, because the doctor didn't do anything wrong. The problem is based on your mother's misunderstanding of what "total hysterectomy" means. And she should have shown her records to her other doctor, because then that doctor would have known what her surgery was and wouldn't have given her estrogen, perhaps. It's the patient's responsibility to do these things. Part of the problem here, frankly, is the disrespect with which the medical profession regards women's bodies. There's an enormous difference between the ovaries and the uterus, and the impact on a woman's body varies tremendously depending on what organs she has removed, whether ovaries&uterus, or just ovaries, or just uterus. But the medical profession still won't recognize the absurdity of calling removal of just ovaries, just uterus, or both, "hysterectomy". Sure, technically, they are supposed to say "total hysterectomy" for removal of uterus and cervix, and "partial hysterectomy" for removal of just uterus, and "radical hysterectomy" for removal of even more parts, but I won't go into that because you can see what I mean already. So as you have seen, in practice, the situation is confusing. In practice, medical people use the word "hysterectomy" to refer to the removal of any combination of ovaries, tubes, cervix, and uterus. Usually the surgeon is clear on what's going on for a given patient (but not always!), but I know from personal experience that other members of the surgical and medical care team aren't clear on what body parts you're going to have removed, or have already removed, and it causes problems, because they ask the wrong questions and give you the wrong impression. So you can see why it's only natural that your mother was unclear, especially since at a stressful time, as surgery is, it's hard to remember stuff, and you hear "hysterectomy" and think that's the full story but it's not. Frankly there should be a huge class action suit to get the fricking medical profession to take these concerns seriously. But that's not feasible. OK, end of rant. Regarding your mother's estrogen: the situation might not be as dire as you think. She might have already been approaching or in menopause, which may have been what led her to see the other doctor and take the hormones. While taking estrogen at such a time does VERY SLIGHTLY increase risk for ovarian and breast cancer, it's not a huge risk. Also, taking estrogen when you have ovaries can partially suppress the ovaries so the ovaries don't produce as much hormone. So you're not looking at her having ovarian estrogen plus estrogen in pills. You're looking at estrogen in the pills plus a reduced amount of ovarian estrogen, that all together isn't crazy high. There's no way to know for sure except to travel back in time and do blood tests of your mother's estrogen. Though perhaps the doc who prescribed her the estrogen did test her estrogen first? She should request those records and check out if there is any blood test of "E2", and see if it's low or normal or high.

Honestly if you want to make a difference, I recommend you write a letter to the doctor explaining the confusion and expression your hurt and anger and requesting that in future he always make these things clear to the patient.

QUESTION:
How dangerous is a cyst on your ovary or fibroids in your uterus?
can it stop you from having kids?
have have iiregular periods and i don't usaully get serious cramping or anything but sometimes i feel a little minor sharp pain around my ovaries and stuff.

and also i was asking before i did a sonogram today but im not pregnant, ihave to come in get my results in five weeks.

ANSWER:
I had a very large cyst that strangulated my ovary and when they went in to remove the cyst, they had to take the ovary too–it couldn't be saved.

However, my gyno told me that it didn't really impact my fertility or ability to have kids later. We're born with way more eggs than we'll ever need so losing one ovary doesn't mean I can't have kids.

He explained that what happened to me was essentially bad luck–nothing could have been done to prevent it and just because its happened once doesn't mean it'll happen again.

Most women have ovarian cysts and never even know it–they just go away by themselves without ever becoming painful or dangerous.

I hope that helps.

QUESTION:
Do they put you to sleep for a Laparoscopy? Do I need someone to drive me home after? Is it true about gas?
Is it true you have really bad gas afterwards? Do you fart during surgery? lol. Do you stay in the hospital overnight or go home? Does it take long? How many days are you in pain afterwards? I have:
cysts on my ovaries
fibroids on my uterus
pre cancerous cells on my cervix
and one of these three (uterine cancer, endometriosis, polycystic ovarian syndrome).

ANSWER:
Yes, you are asleep for the laproscopy. They normally use an intravenous anesthetic because you don't need to be asleep for that long. All laproscopic procedures require them to use gas to inflate your abdomen so the surgeon can see what is going on, and have room to work. You may well pass gas during the procedure, it's kind of understood that you are asleep and medical people don't pay much mind to natural body functions. You will wake up feeling bloated, like your own personal balloon. Yes, it passes the way gas normally passes. The more you move around, the faster it goes away, but there is usually a day or so of surprise outbursts. How long you are kept after you wake up depends on where you have the surgery done and the doctor. It can be done as a day surgery, if done early in the morning you might be able to go home in the early evening. You could also need to stay in longer if the surgery is needed to be more invasive. If they do a hysterectomy, you will be in about a week most often. You should not be in a lot of pain, if all that is done is a laproscopy repair. You will wake up with about 3-4 poke holes, each closed with either staples or sutures, only a couple per poke hole. You may not feel like running marathons, but should not be in a lot of pain. Mostly misery from the gas bloating. You will be offered pain medications to help with that, as needed. Once you return to your room from recovery, the nurses will be encouraging you to get up and walk a little, and to go to the bathroom under your own steam. I suggest you force yourself up out of the bed no matter what. The sooner you are on your feet, the sooner you feel better and the sooner the gas passes. If you lay there like a lump in the bed, only moving when you absolutely must, you can be miserable for days. If you get up quickly enough, you will still have some of the anesthetic and pain killers left over from the surgery, so won't feel nearly so much to begin with. Don't get worked up and worried ahead of time either, dreading what hasn't happened yet. If you go in keyed up, you have a hard time when you wake up and may wake up crying and combative. You won't be in agony, no matter what. And hopefully when you wake up, you will hear good news, that it's all been taken care of and your worries are gone. Good luck, and don't worry so much. It will all work out.

QUESTION:
I'm 39, is fibroids on my uterus, cysts on my ovaries, heavy long bleeding during my period make me a?
candidate for a hysterectomy? I have severe pain in my sides & i'm done having kids! thanks.

QUESTION:
My aunt has fibroids in her right ovary?
My aunt is 53 yrs old, she had her uterus removed when she was 35 yrs old and kept her ovaries, she just found out that she has fibroids in her right ovary. Should she have her ovaries removed ? what are the cons and pros.
Thank you for your answers

ANSWER:
they can try to treat these without having to remove them. once she has her ovaries removed she will go into menopause (if shes not there already). i would advise her to keep them if possible. you dont want surgery unless absolutley needed.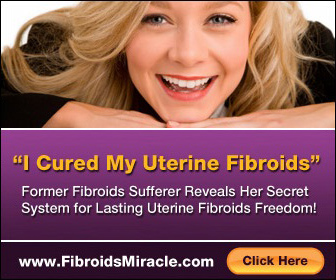 ---
---
Can Diet Help With Fibroids In The Uterus? What To Eat And Drink Fibroids in the uterus are very common and affect many women during childbearing years. This non-cancerous, solid tumor can grow in the womb. Many women ask, "can diet help with fibroids in the uterus?" and the answer is that it can, but […]