Fibroids And Its Symptoms
Fibroids ( also known as uterine fibromyoma, Leiomyoma and myoma) are growths or benign tumours that form inside the uterus.The actual cause of fibroids is not quite known yet, even though it does affect 4 out 10 women over the age of 40.Fibroids are associated with infertility, miscarriage and premature labour lengthy and painful periods.
Symptoms :
Abdominal swelling – if your belly is bulging out, but it feels hard when you touch it, this is a common symptom of fibroids. Many women with fibroids look pregnant when they are not, and find that the swelling gets worse over time.
Heavy menstruation – if you find that you're constantly having to change your super plus tampons, or night time sanitary towels are not enough during your period, this is also a sign that fibroids are causing abnormal bleeding. Some bleeding can be so bad that blood transfusions are needed.
Abnormal bleeding – in addition to heavy bleeding, you may find that you're spotting in between periods, or your periods are lasting 6 or more days. Some women also pass lots of heavy black clots in their menstrual blood.
Vaginal bleeding after menopause – women who have gone through menopause may experience bleeding after several years of not having periods.
Back pain, or pain in the back of the legs – women with fibroids sometimes experience pain in seemingly unrelated places. This is because the nerves that link the uterus to the brain are located near the nerves for the back and legs.
Cramps – fibroids can cause strong spasms, as the uterus recognizes them as foreign body that it needs to expel. It can feel to some women like they are going into labour, and the pain can be so bad that painkillers will not take it away.
Pelvic pain – this can come in the form of a constant dull ache, to sharp pains, depending on the type of fibroid. Some fibroids can compress other organs, and cause them to feel under pressure as well.
Urinary problems – women with large fibroids may experience frequent urination, as the fibroid presses on the bladder, or difficulty urinating, if the fibroid is blocking any part of the urinary system.
Constipation – fibroids pressing on the colon can prevent regular bowel movements, cause painful digestion, and are easily mistaken for irritable bowel syndrome. If you're in a relationship, fibroids can also cause painful intercourse, depending on where the fibroid is located.
Infertility and miscarriage – fibroids can get in the way of conception, and having a healthy pregnancy. They can block fallopian tubes, prevent implantation from taking place, or in pregnant women, interfere with fetal development, or cause the uterus to spasm and miscarriage.
Before deciding on fibroids treatment, it is essential to consider the following:-
* The size of the fibroids
* The location of the fibroids
* If you are near to the menopause
* Whether you would like to have more/any children
* If the fibroids cause you any problems
Frequently Asked Questions
QUESTION:
Anyone had uterine polyps/fibroids? Symptoms?
Has anyone had uterine polyps or fibroids. My doctor is thinking this is what I might have. I am just waiting to go have an ultrasound done in early January. What were your symptoms? I have spotting a week after my period, slight, slight cramping, frequent urination and a feeling of fullness in my abdomen. Any advice is appreciated! Thanks

ANSWER:
I had huge uterine fibroids. My symptoms were
heavy bleeding during period, period stayed for 10-12 days
Anemia
Weakness
I got pregnant with the fibroids and in last July doctors removed my uterus while doing my Cesarean.

QUESTION:
What are the symptoms of fibroids?
and if you had symptoms of fibroids how soon would you see a doctor?
Has any one had fibroids and had to point out to the doctor that they think they have them?
Thank you all for your answers in advance x




ANSWER:
The symptoms depend on the size, location, number, and the pathological findings. Fibroids, particularly when small, may be entirely asymptomatic. Generally, symptoms relate to the location of the lesion and its size. Important symptoms include abnormal gynecologic hemorrhage, heavy or painful periods, abdominal discomfort or bloating, back ache, urinary frequency or retention, and in some cases, infertility. There may also be pain during intercourse, depending on the location of the fibroid

Diagnosis is usually accomplished by bimanual examination, better yet by gynecologic ultrasonography, commonly known as "ultrasound." Sonography will depict the fibroids as focal masses with a heterogeneous texture, which usually cause shadowing of the ultrasound beam. In cases where a more precise assay of the fibroid burden of the uterus is needed, also magnetic resonance imaging (MRI) can be used to definite the depiction of the size and location of the fibroids within the uterus

The presence of fibroids does not mean that they need to be treated; it is expectantly depending on the symptomatology and presence of related conditions

I think if you believe you have these symptoms you should talk to your doctor he/she should do tests to determine if you have fibroids or not.If your uncomfortable talking to your doctor you should get a new one.Just tell your dr you were looking up your symptoms and fibroids seem to be a match and you would like to be tested.sometimes the patient knows better than the dr. we know our own bodies.

QUESTION:
What are the symptoms of uterine fibroids?
There are three people has been diagnosed by uterine fibroids in my family. I'm afraid if I will have it. So I want to know something about the disease and the symptoms of it. Thanks in advance.

ANSWER:
How do you know if you have uterine fibroids? Probably you do not know. Most fibroids do not cause any symptoms and do not require treatment other than regular observation by a physician. Fibroids may be discovered during routine gynecologic examination or during prenatal care. Some women who have uterine fibroids may experience symptoms such as excessive or painful bleeding during menstruation, bleeding between periods, a feeling of fullness in the lower abdomen, frequent urination resulting from a fibroid that compresses the bladder, pain during sexual intercourse, or low back pain. Although reproductive symptoms such as infertility, recurrent spontaneous abortion, and early onset of labor during pregnancy have been attributed to fibroids to any of these symptoms. In rare cases, a fibroid can compress and block the fallopian tube, preventing fertilization and migration of the ovum. After surgical removal of the fibroid, fertility is generally restored.

QUESTION:
What are some of symptoms of uterine fibroids?
I had a late miscarriage in January. I lost the baby because some sort of tissue has wrapped around the umbilical cord and cut it off. Since the miscarriage I have had light periods, been constantly looking and feeling bloated, and I am very sensitive to touch around where my uterus is. I know I sound crazy but I have been ignoring how I feel for a long time and I just want to know if I have any cause for concern. Thanks!

ANSWER:
heavy or painful periods, abominal discomfort, bloating, painful defecation, backache, and frequent urination.

QUESTION:
Women with fibroids what were your symptoms?
I have been having very heavy painful periods but short periods no more then 3 to 4 days. I am 37. Lots of small clots. Wondering if this is a sign of having a fibroid? My sister had fibroids recently and bled for like 3 months straight before she got it removed and that is NOt me so Im trying to figure out from those with them what their symptoms are.Thanks

ANSWER:
My periods were lasting 3-4 days and I felt soooo lucky.
Then while I was vacationing in the Dominican Republic this
past december, I thought I was okay because I had my period at the beginning of dec. BUT on December 26 I started my period again and it lasted for 15 days !!! I got it again on Feb 02 for 7 days!
So worried as I was (I'm in your age group by the way) I made an appointment to see my doctor, I didn't know what it could be, I had always been regular. Was I going through premenopause ?
Sooo, my doc gave me an internal examination, did a pap smear,
gave me calcium and Vitamin D and sent me for blood tests and a pelvic ultrasound. I went for my blood tests last week and next Monday the 26th, I go for my pelvic ultrasound. I guess I should find out what is going on by the 2nd week of March. Keeping my fingers crossed !
Go see your doc ! Don't take any chances.
Good Luck.
You can email me during the 2nd week of March and I'll tell you what my results show.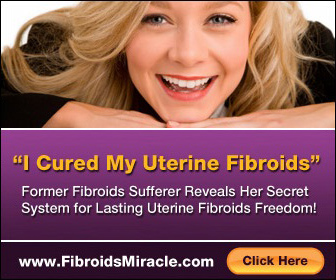 ---
---
Can Diet Help With Fibroids In The Uterus? What To Eat And Drink Fibroids in the uterus are very common and affect many women during childbearing years. This non-cancerous, solid tumor can grow in the womb. Many women ask, "can diet help with fibroids in the uterus?" and the answer is that it can, but […]