Laparoscopic Ovarian Cystectomy vs Laparotomy – Best Choice For Ovarian Cyst Removal?
There are times that a woman may have a choice of her treatment for removing ovarian cysts, however sometimes, there are factors that determine which surgery…laparoscopic ovarian cystectomy, or laparotomy is needed. Recovery times are much shorter with the laparoscopic procedure.
When a woman receives the news that gynecological surgery to remove cysts on ovary needs to be scheduled, she may be given a choice between having the less invasive procedure… a laparoscopic ovarian cystectomy, and the more conventional surgery… a laparotomy. In order to make an educated decision though, many factors should be explored by both the surgeon and the patient.
First of all…one of the determining factors that may keep you from having a laparoscopic ovarian cystectomy will sound somewhat discriminatory, but there are reasons for these rules.
If a woman is postmenopausal and a cyst is discovered, the chances of ovarian cancer are much greater and a physician will very likely explore the issue with the laparotomy…or open surgery because the ovaries may need to be removed. In fact, many surgeons will suggest this open, traditional surgery if the patient is over thirty five years old because of the increased risk of cancer.
Another reason a surgeon would opt for a laparotomy over the laparoscopic ovarian cystectomy would be if a cyst was found on both ovaries.
Solid, or partially solid cysts have a higher tendency to be cancerous and therefore a doctor will want to perform an open laparotomy on any cyst that is not only fluid filled.
Large cysts, over three inches will definitely require the more invasive operation, as well.
A doctor may be forced to change from a laparoscopic ovarian cystectomy to open surgery if cancer is found, or if other complications arise. If none of the conditions apply that would make the laparotomy the only choice a surgeon has, the decision remains with the patient.
Recovery time is much faster with a laparoscopic ovarian cystectomy – because it is usually done as an outpatient, a woman is not as compromised as a patient having a laparotomy, so therefore she is normally feeling back to herself in less than a month. A laparotomy however, requires a hospital stay of a couple of days and may have a woman feeling some discomfort for as long as three months following her procedure.
Some complications may be present after both surgical procedures, like possible infection and some pain, but there will be more risks associated with the open surgery than with a laparoscopic operation.
Frequently Asked Questions
QUESTION:
What's the $ costs of removing fibroid, cyst and mass by Laparoscopy or Hysteroscopy? FL and non-FL surgery.
Ultrasound images shows that I have an enlarged uterus (10.4 x 5 cm) with a 8 cm mass that might be a fibroid. There are also a 3.7 cm cyst and a 9 cm "complex mass which is predominantly solid". An MRI was recommended by the analyst.

I am in the process of scheduling an MRI with a OB/GYN. The one I am referred to is not on my insurance's "Preferred Privider" list, but he is the best in town. Since surgically removing the masses by Laparoscopic Myomectomy or Hysteroscopic Myomectomy is very likely, I am worry about the costs, my insurance will only cover 60% for out-of-network surgeon. Can anyone share their experience? The cost of:
– MRI
– Hospitalization and Surgery
In short, how much is the total bill (before insurance reimbursement) to get the whole thing done and be over with?

ANSWER:
Laparoscopy surgery is very safe nowadays. My cousin got her Hernia and colostomy surgery in India by a company called Forerunners Healthcare .The Price for Minimal Invasive and Laparoscopy surgery is very less in India. She paid 25% of the cost she was quoted in America.

Forerunners Healthcare is very famous in India. They arrange Hernia, Appendectomy, Thyroid and other laparoscopy surgery for foreigners in India.
I read a lot about them in the Newspapers and about their patient stories. They arrange financing for USA, Canadian, UK and other international patients who plan to have surgery abroad for low price, as the Hernia, Colostomy and other minimal invasive surgery is not covered by insurance. They also have photos pasted of their International patients. You can checkout their website. There are huge cost savings. As a doctor I personally believe that surgery can be easily handled in India, as the quality of healthcare available In India is simply best in the world. The surgeons are USA/UK trained and facilities are 5 star.

http://www.forerunnershealthcare.com
Hope this helps.

QUESTION:
Fibroid need advice?
I have serious questions about my fibroid I went to my ob/gyn and i had a laparoscopy and she was going to remove it however when she went in it was much larger and in a difficult spot( attached to the back of my uterus)anyway she knows i want kids so she didnt want to remove it because she thought i would bleed and then she would have to remove my uterus something i definitely do not want.Anyway it has been bothering me a lot lately pain wise back pain and leg and pelvic pain and im peeing like every 10 minutes(its pushing on my bladder as well).She told me maybe we should leave it alone for now but i never told her how bad it hurts.Need some advice and what kind of doctor would be the best one for me more qualified in helping me keep my uterus as she said shes not the surgeon for me as its a difficult fibroid to remove with out damaging my uterus.

ANSWER:
Check in your area for a doctor that does fibroid artery embolization. Sometimes it is done by a radiologist, sometimes by a vascular sugeon.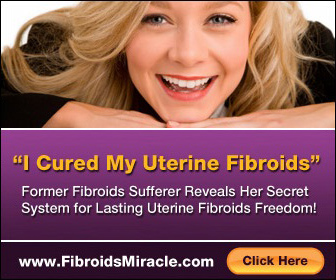 ---
---
Can Diet Help With Fibroids In The Uterus? What To Eat And Drink Fibroids in the uterus are very common and affect many women during childbearing years. This non-cancerous, solid tumor can grow in the womb. Many women ask, "can diet help with fibroids in the uterus?" and the answer is that it can, but […]