Uterine Fibroid Diagnosis
If you have been diagnosed with uterine fibroids, then you may have a lot of questions. Treatment may depend on what organs are affected by your tumors. Your symptoms may also have a bearing on decisions about how to go about treating the uterine fibroids.
If you have mild uterine fibroids, then you may be able to only treat the symptoms. This usually includes pain management and hormone suppression therapy to inhibit the progressive growth of the fibroids. In many cases, this type of treatment only delays an inevitable surgical removal of tumors, hysterectomy or embolization.
Surgery is used to remove tumors from the uterus one at a time. The procedure is called a myomectomy and is usually preferred over a hysterectomy. Uterine fibroids used to almost always mean a hysterectomy where the entire uterus is removed. Surgical advances have made it possible for many women to only need a myomectomy. Sometimes tumors can grow back and more than one surgery may be necessary. Myomectomy is almost always used over a hysterectomy if the woman is of a reproductive age. Uterine fibroids can interfere with fertility, but with treatment, having children is generally not out of the question.
Uterine artery embolization is the newest form of treatment for uterine fibroids. This is a non-surgical procedure and is far less invasive than previous forms of treatment. Tumors are like living extensions of your uterus. They need a blood supply to thrive and grow. Uterine artery embolization cuts off that blood supply.
X-rays are generally taken to identify arteries that supply the uterine fibroid tumors. Then a needle is injected into the artery. The needle is used to inject small particles into the artery. This inhibits blood flow and cuts off the tumor's blood supply. The tumor should shrink over time and the embolization can also stop dangerous bleeding inside of your uterus.
If you choose to have the uterine artery embolization procedure, you can expect that the procedure will be fairly easy and painless. You will most likely be given a sedative and the procedure itself should leave no visible scars. However, as the tumors die off, they release toxins. This can cause severe pain that can last for several days. You may choose to stay in the hospital overnight for pain management after the procedure. Most people can go home after that first night and manage their own pain with medications at home.
Frequently Asked Questions
QUESTION:
Does anyone know about uterine artery embolization? I'm thinking about that versus a hysterectomy.?
I have fibroids and hyperplasia w/atypia. Right now I'm on Provera to control the bleeding (and it's working) but you don't want to stay on HRT too long and, I'm not interested in having anymore children. Any advice or guidance…thanks!!!
The doctor does not want to take out the ovaries which mean that I will not suffer from hot flashes or experience menopause.

ANSWER:
I had a hysterectomy! It changes You ! EVERYTHING about you! I will pray for you!

QUESTION:
What is the safest way to get rid of fibroids?
Is a hysterectomy statistically safer or is Uterine Artery Embolization safer?

ANSWER:
Well I suppose both have their risks. I believe the Embolization is a tool that gets rid of the fibroid (BUT it is not completly removed all the time- parts can remain and the fibroids may grow back). This can be unsafe if the doctor was dodgy and burned off something else. A hysterectomy would remove the uterus. This is what my mom had and would ensure that no fibroids would grow (because there is no uterus). This procedure involves incisions and so there is always a risk with surgery but generally it is a standard procedure and is a permanent solution (no chance of fibroids growing back). Also brings a different meaning to "missing your period"

ETA – hysterectomy will mean that you can't have children anymore- remember to take that into consideration!

QUESTION:
Have 2 large Fibroids (7-8 cm), Can some one help me with an answer.?
I am 41 years old and am having pain and heavy bleeding during my regular period. It lasts for two weeks. I have 3 large fibroids in my uterus. I have done my MRI and my doctor told me that UAE (Uterine Artery Embolization) can not be done in my case due to large fibroids . He recommended abdominal Myomectomy. I heard that fibroids reoccur after some time. My question is that should I go for Myomectomy or Hysterectomy. Please advise. Your opinion will be appreciated. Thanks.

QUESTION:
heavy bleeding on hormone replacement therapy?
I've been on PREMPRO (the lowest dose;.3mg/1.5mg) for about 3wks now and started bleeding lightly on Wed. until tonight in which I started bleeding heavy with fairly large clots. I've gone through two maxi pads in two hours and will probably fill a third. I should probably mention that I had uterine artery embolization done 4 months ago for fibroids. The last MRI showed they were dorment and not causing any problems. Should I be worried about this heavy bleeding?
I'm 42, so it's not common for my age to have ovarian failure, but my hot flashes didn't start until 3mos after my UAE, and I missed my period as well. I may get my periods back naturally, but I think this is estrogen induced by the horome pills.
It was over 60 days since my last real period.
Your right about UAE messing with periods, and I also heard hot flashes can be common right after UAE, so you may be OK. With me, I had 2 periods, then missed period, had hot flashes and an elavated FSH level of >50. Still in 3mos, I will go off HTR and see if I get my periods naturally. I hope everything works out for you and that your fibroids shrink and die. I wish you the best!

ANSWER:
I would call my IR and if he couldn't answer follow up with the OB/GYN. Why are you on HRT so soon after UAE? Did it push you into ovarian failure? Only asking since I had mine done 12 days ago and seem to be having hot flashes and night sweats – I am over 45 and that's a risk of the procedure I guess. Sounds like it helped your fibroids though. I was told that the first six months after UAE are rocky and can really mess with your cycle.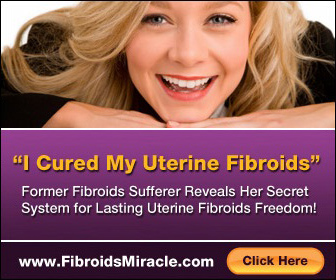 ---
---
Can Diet Help With Fibroids In The Uterus? What To Eat And Drink Fibroids in the uterus are very common and affect many women during childbearing years. This non-cancerous, solid tumor can grow in the womb. Many women ask, "can diet help with fibroids in the uterus?" and the answer is that it can, but […]