The Ovarian Cysts, Their Types and Incidence
For the people of our society, going to the doctor and taking periodically medical examinations has become something usual and needful. The number of ovarian cysts diagnoses has risen because of the implementation of ultrasound technology and because women come now regularly to be consulted by the doctor. Of course, if a woman finds that she has an ovarian cyst , she will be terrified, believing that cyst is malign. But, fortunately, most of the ovarian cysts are benign.
In their normal functioning, the ovaries produce every month small cysts, which are named Graafian follicles. At the middle of the cycle, only one follicle, the most developed one, which has up to 2.8 cm in diameter, delivers a mature oocyte.
The follicle that developed the mature oocyte becomes the corpus luteum, having a maturity size of 1.5-2 cm and a cystic center structure. If fertilization of the oocyte intervenes, the corpus luteum first enlarges, and then its size decreases gradually during pregnancy period. But if fertilization of the oocyte does not take place, it suffers shrinkage and fibrosis.
Functional cysts are named those cysts which appear in the normal process of ovulation, and they are always benign. Gonadotropins can stimulate these cysts, and if there is an excessive gonadotropin sensitivity or stimulation, there might appear multiple functional cysts. Ovarian hyperstimulation syndrome may occur in many cases of treatments for infertility, as a result of ovulation induction with gonadotropins or rarely clomiphene citrate, mostly if there is a hCG administration too.
If the overgrowth of the cells inside of the ovary is not right, that may lead to the apparition of neoplastic cysts, which can be benign or malignant. The most frequent malignant neoplasms appear from the surface epithelium, and these cancers have benign correspondents that are serous and mucinous cystadenomas. There exist also, other malignant ovarian tumors that have in composition germ cell tumors from primordial germ cells and granulosa cell tumors from sex cord stromal cells. The form of germ cell tumor which contains elements from all 3 embryonic germ layers is called teratoma.
Other cysts are the endometriomas. They appear from the ectopic endometrium and are filled with blood.
In the US, the transvaginal sonograms analyses discover that almost all premenopausal women have ovarian cysts and, in the postmenopausal women category, about 14.8% have that too. Most of the cysts are benign and functional in nature.
Annually, in the US, 22,000 women are diagnosed having ovarian carcinomas, from which 16,000 are serious cases, causing death. Every year, there appear about 15 cases of ovarian carcinomas per 100,000 women. About 20% of malignant ovarian tumors,
approximately 2% of granulosa cell tumors and less than 5% of malignant germ cell tumors have low malignant potential.
The patients with ovarian carcinoma usually are diagnosed too late. Mortality is related to the stage of the disease, when it is diagnosed. It is very important that ovarian carcinoma to be detected in its early times. Generally, there is a 5 years survival rate, and this rate is varying between 86.9% for stage Ia and 11.1% for stage IV.
Most germ cell tumors can be diagnosed in early times and they have an excellent result.
An 82% survival rate is associated to granulosa cell tumors, and in what concerns advanced-stage dysgerminomas, it is known that they have a better outcome then nondysgerminomatous germ cell tumors.Generally, the survival rate is 86.2% at 5 years.
Abnormal uterine bleeding, torsion, rupture, pain, hemorrhage can be caused by benign cysts. They rarely cause death, but mucinous cystadenomas can provoke peritonea, which is in most of the cases fatal.
The effects of the malignant ovarian cystic tumors can be vomitation, indigestion,early satiety, bowel obstruction, nausea, heartburn, abnormal uterine bleeding. These tumors can cause severe morbidity, including pain, deep venous thrombosis, and dyspnea.
Young patients may experience precocious puberty while the older ones postmenopausal bleeding, as a result of the estrogen's action secreted by the cystic granulosa cell tumors.
Studies have revealed that women from Asia, Africa, and Latin America are not so frequently affected as women from northern and western Europe and North America.
In the group of women aged between 30-54 years, the highest incidence is in white women, , followed by Japanese, Hispanic, and Filipino women. Between 55-69 years, white women are most exposed, then Hispanic and Japanese women. For the group of women aged 70 years or older, the highest rate appears among white women, then on those who have African descent and then Hispanic women.

Germ tumors mostly appear in the adolescence, tumors of low malignant potential develop at about 44 years old, but epithelial ovarian cystadenocarcinomas, mesenchymal tumors and sex cord stromal tumors grow up exponentially with age till you reach 60 years old, when is the point of the incidence plateaus.
It is very important for every woman to take often medical consultations, because the sooner this tumors are discovered, the chances of survival grow.
For more info about ruptured ovarian cyst or even about pain from ovarian cyst please review this page http://www.ovarian-cysts-center.com/
Frequently Asked Questions
QUESTION:
Non ovarian Fibroid Tumors?
Inhave two fibriod tumors about the size of an orange. Very annoying as one is on my right hip and causes me a great deal of discomfort sleeping. Are these removable and how can I find a doctor to remove them. This one particular tumor seemed to develop in a matter of 4 days to a week.

ANSWER:
They can be removed easily. Any good surgeon would do it. Fibroid tumors are one of the most common tumors in people especially women. Do you have a primary care DR? If so, she/he can direct you and especially if it hurts so much. On the hip, wow, that's really got to hurt. I hope you get it taken care of soon. Be blessed.

QUESTION:
ovarian cancer, fibroid tumors, sickle cell?
Hello, I have a friend who has ovarian cancer, cancerous fibroid tumors that are huge and sickle cell. I have been trying to help her through this very rough time. She is not saying much but she has had this for over a year and new cancer cells are growing. They have not operated, Am I too assume that they are too far gone and that they cannot? Her blood is always a factor but I am confused. Why wouldnt the doctors take out what should not be in there?
She takes morphine shots once in a while which signals to me they are just treating the pain.
Please help me understand. And one more thing, she did have it in her colon also but states it is gone?
Thanks so much.

ANSWER:
most of the time when you have ovarian cancer, when you find out you have it , its already advanced. my motherin law had it, she had no symptonsat all, so she was just treated for the pain also, be there for your friend

QUESTION:
Are polycystic ovarian nodes similar to the ones found in fibroid tumors?

ANSWER:
NO – read below about PCOS

QUESTION:
How do the symptoms differ between an ovarian cyst and a fibroid tumor?

ANSWER:
I have had both and had no symptoms with either. I believe a cyst can go away on its own and fibroids must be surgically removed. I currently have 4 small fibroids, I had no clue. When I was younger I used to get really bad stomach pains, the doctor said I had an ovarian cyst and the only way to get rid of it would be to go on the pill or get pregnant. Well, at 16 I wasn't really prepared to do either. I eventually quit having the pains luckily. These are just my personal experiences. My mom had a fibroid tumor removed at age 30 by hysterectomy. Luckily it was noncancerous. You can do some more medically correct research here…

QUESTION:
Female reproductive expert please!! Can you still have fibroids and ovarian cysts after menopause?
I haven't had a period in 6 years? Prior to my period ending I had ovarian cysts and fibroid tumors. I would have ultrasounds and they got smaller; then finally I had my menopause. I was led to believe that when my period stopped I wouldn't get them anymore. last year when I had gallbladder surgery they told me I still had them. Until today, though, I had really not had any pain. Today I had severe cramps and swelling, my back hurt, just like when I used to have my period.. I feel like I have the fibroids again. How can I have them if I am not reproducing anymore? Is this possible? Please help!

ANSWER:
If you are not taking hormones, the fibroids should shrink after menopause. Obviously, the cysts haven't.

If one of those cysts breaks, it can dump fluid into you abdomen that can be irritating.

The pain you are having may be totally unrelated to either your fibroids or your cysts. See a doctor ASAP.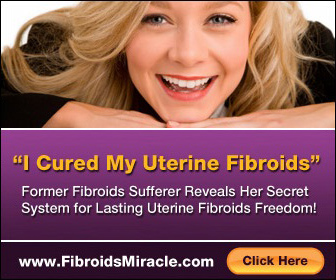 ---
---
Can Diet Help With Fibroids In The Uterus? What To Eat And Drink Fibroids in the uterus are very common and affect many women during childbearing years. This non-cancerous, solid tumor can grow in the womb. Many women ask, "can diet help with fibroids in the uterus?" and the answer is that it can, but […]