Complex Cyst: Evaluating Your Treatment Options For This More Serious Type Of Ovarian Cyst
Complex Cysts Should Be Treated By Your Medical Professional
If you have recently been diagnosed with a complex cyst you may be evaluating your treatment options. A complex cyst, unlike the more common functional cyst, is a serious condition that should be diagnosed and monitored by a medical practitioner. There are, however, many things you can do to improve your health and help your body heal and get back to normal.
A complex cyst occurs less often than a simple functional cyst and is made up of solids and fluids. A functional cyst contains only fluids. Eighty five percent of complex ovarian cysts are benign, somewhat less than the ninety five percent of functional cysts. In addition, a complex cyst may start out benign but in time turn malignant if not treated.
Symptoms Of A Complex Ovarian Cyst
The symptoms of a complex cyst are similar to that of a functional cyst. Much depends on the type and size of the cyst. Some women do not experience any pain at all. Others have pain in the lower abdomen and back. The pain is usually only on one side and can radiate down one leg. In severe cases, symptoms include nausea and vomiting, pelvic discomfort during sex, irregular bleeding and breast tenderness. The larger the cyst the more likely a woman will experience pain.
Traditional treatment for a complex cyst ranges from simple laparoscopic surgery to remove the cyst to a complete hysterectomy. Surgical methods are improving all the time and techniques are improving. As a result, fewer and fewer hysterectomies are being performed. Testing to determine the nature of the cyst is the first step most doctors take.
A Complex Cyst Is Generally One Of Three Different Types
If you have a complex cyst it is likely one of three types, a dermoid cyst, an endometrioma cyst or a cystadenoma. The dermoid cyst is formed from cells that produce the egg or ova. These cells are capable of developing human tissue and as a result the dermoid cyst can contain hair, skin or teeth. They are not very often cancerous but they can cause extreme pain.

Women with endometriosis sometimes develop endometrioma cysts. Endometriosos is a condition whereby uterine cells actually grow on the outside of the uterus. Sometimes these cells attach to a woman's ovaries and develop into a cyst. The cystadenoma cyst, although filled only with liquid, can grow extremely large causing severe pain.
Some women have a genetic predisposition to developing ovarian cysts. Others have a greater risk of developing ovarian cysts as a result of health issues and lifestyle choices. A correlation has been shown between obesity and ovarian cyst development for example.
Natural Treatment Methods Work Well Along With The Help Of Your Medical Professional
If you have been diagnosed with a complex cyst be sure and follow your doctor's advice. But it may be also extremely beneficial to take some steps on your own to help your body heal and to decrease your risk of developing new cysts. Losing weight, exercising and reducing stress are important first steps. A diet of fresh fruits and vegetables, whole grains, legumes, and lean proteins rather than fast food, fried food, sugar, caffeine and alcohol will also build your body's immune system.
A holistic approach to treating a complex cyst often includes a selection of vitamins and minerals. Herbs can be beneficial in helping rid your body of toxins. Boosting your immune system and ridding your body of toxins will help keep your hormone levels in balance and improve your body's own ability to rid itself of any type of ovarian cyst.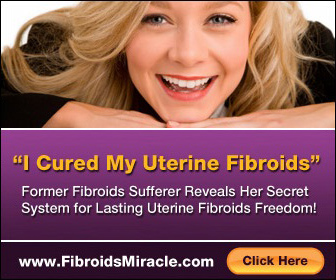 ---
---
Can Diet Help With Fibroids In The Uterus? What To Eat And Drink Fibroids in the uterus are very common and affect many women during childbearing years. This non-cancerous, solid tumor can grow in the womb. Many women ask, "can diet help with fibroids in the uterus?" and the answer is that it can, but […]