Can You Get Pregnant With Fibroids-do Fibroids Prevent A Pregnancy?
If you are aware that you have fibroid tumors, you may be wondering about the impact it might have on your fertility. The time when we are trying to conceive is always a time of mixed emotions and anticipation and a time when we want as little as possible to worry about as there is no doubt that stress can impact negatively on our ability to conceive.
In answer to the question, "Can you get pregnant with fibroids?", the reply is generally positive. Many women can and do get pregnant despite having fibroids, but there is no doubt that the condition can cause problems in the minority.
The three issues relating to fibroids which can affect your ability to get pregnant with fibroids relate to their size, location and type.
Size
The larger your fibroids, the more adversely they could affect your chances of getting pregnant. However, some women with large fibroids will still conceive although they could experience discomfort throughout pregnancy and can cause an early delivery.
Location Of Fibroids
If fibroids are located either low down and near to the cervix they can block the passage of sperm, thus preventing a pregnancy. Similarly, if fibroids are high up in the uterus, they can block off the fallopian tubes and prevent the sperm reaching the egg.
Type Of Fibroids
Submucosal fibroids (those located just under the lining of the womb) can sometimes distort the uterine cavity significantly and this prevents implantation. These types of fibroids do not usually affect conception, but a women will often not know that she has conceived as the miscarriage occurs before implantation.
Fibroids are a sure sign that your body is out of balance and although we would all prefer to be free of them before conceiving, surgery and hormonal treatment is rarely the best option at this time and can actually hinder conception. Although the answer to the question "Can you can pregnant with fibroids?" is normally positive, we would all prefer to remove any possible hindrances.
Natural treatment for fibroids can be used both before and during pregnancy very safely and can help to quickly reduce the size of your fibroids and their symptoms.
The 7 Step Plan contains comprehensive information which will help you to minimize the impact of your fibroids on your pregnancy and answer your question "Can you get pregnant with fibroids?"
Frequently Asked Questions
QUESTION:
Can you feel fibroids/cysts yourself?
like by pressing on your sides of your stomach? what do they feel like?

QUESTION:
What besides pregnancy can make you feel like there is a baby in your stomach?
I recently found out i had an ulcer the doctor said I should have a blood test to make sure im not pregnant so he can treat me..i know im not pregnant its been 4 months since sex and that only lasted seconds and ive been have ALL my 7 day periods!! my stomack isnt real fat and stickin out it just feels like it did when i was preggo yrs ago there is some firminess im not really muscular down there..the doctor didnt say much but he noticed it too..could it be cysts or fibroids it feels weird like theres some growth
umm i dont want a baby i already have 2 beautiful children and i know how a baby feels in my stomach where im feeling all this at is the same place i felt it when i was pregnant and i know i cant be pregnant ive had my periods

ANSWER:
babies don't grow in your stomach. they grow in your uterus…..

most doctors will do a pregnancy test regardless if the drug they are treating you with is known to cause birth defects. plus, since he felt a firmness as well, it's just double precaution. he should do an ultrasound as well to check to see what the problem is, if there is any.

QUESTION:
CAN YOU HELP? [WOMEN ONLY]?
OK SO HERES A LIL ABOUT ME

I GO TO THE DOCTOR EVERY 6 MONTHS I NEVER MISS AN APPT..[GOOD THING]

WELL ABOUT 3 MONTHS AGO I TOLD MY DOCTOR MY BREAST HAD EEN KINDA HURTIN ME AND WHILE WE WERE DELING WITH ANOTHER HEALTH ISSUE HE SAID LETS DOO ALL THIS FIRST THEN WELL WORRY ABOUT UR BREST NEXT SO AS OF NOW ITS BEEN 3 MONTHS

I WENT TODAY AND HE FELT 1 LARGE LUMP OR MED. SIZED ON EACH BREAST……

IM WORRIED WE DONT HAVE BREAST CANCER IN ARE FAMILY BUT WE DO HAVE FIBROIDS MY MOM SUFFERS FROM FIBROIDS IN HER BREAST SHES 50 NOW AND SHES HAD THEM SINCE SHE WAS 19 SHES OK NO CANCER SO FAR…

NOW IM ONLY 25 AND MY DOCTOR SAID IT FEELS LIKE FIBROIDS ALSO…

SOOOO WE ARE GOING TO DO A SONOGRAM ON MY BREAST ON FRI THEN TO SEE MORE LESS WHAT IT IS..

WHAT DO YOU THINK IT IS???

JUST ASKING FOR OPINIONS

I NOTICE WHEN I DRINK ALOT OF SODA THEY GET SORE AND WHEN I DRINMK WATER THE SORENESS AND LUMPS GO AWAY

THAT HAPPENEDS TO MY MOM WITH HER FIBROIDS

SO?

ANSWER:
drink lots of water and no soda

QUESTION:
Female reproductive expert please!! Can you still have fibroids and ovarian cysts after menopause?
I haven't had a period in 6 years? Prior to my period ending I had ovarian cysts and fibroid tumors. I would have ultrasounds and they got smaller; then finally I had my menopause. I was led to believe that when my period stopped I wouldn't get them anymore. last year when I had gallbladder surgery they told me I still had them. Until today, though, I had really not had any pain. Today I had severe cramps and swelling, my back hurt, just like when I used to have my period.. I feel like I have the fibroids again. How can I have them if I am not reproducing anymore? Is this possible? Please help!

ANSWER:
If you are not taking hormones, the fibroids should shrink after menopause. Obviously, the cysts haven't.

If one of those cysts breaks, it can dump fluid into you abdomen that can be irritating.

The pain you are having may be totally unrelated to either your fibroids or your cysts. See a doctor ASAP.

QUESTION:
Contraction like pains @ 24weeks…. 🙁 With Fibroids!?
Hey I'm 24 weeks pregnant..I ask a previous question on monday about the same thing. I went to the doctor because I was having contraction like pains in my abdoman and lower back…I went to the doctor and he was a freaking loon telling me " Well I'm not too familier with fibroids during a pregnancy." so I'm like "why in the hell am I talking to you then??" I had to MAKE this doctor check my cervix…I'm having contraction like pains why wouldnt you just automaticly check it?? so he puts his finger in and says "oh it's still tight" I'm like um OK. Thats all he does and then he says well if you have fibroids you may just feel like this every now and then. I'm like um OK. Mind you I'm still uncomfortable about this. So now its thurs and I'm still no better and it has not even let up what so ever and tylenol does NOT HELP!!! So now I'm going to call my clinic and see if they can get me an appt. at the main hospital's OB. because this is BS…… Has anyone else been through this?
Sorry I did not mean to put this up again. 🙁 no need to answer it i couldnt find where to erase this one 🙁 sorry.

ANSWER:
I havent been through that. I wouldnt even take that. You NEED to find a new Doc. That one sounds like a retard!! I'm sorry..but you and your baby deserve better!! Good Luck!!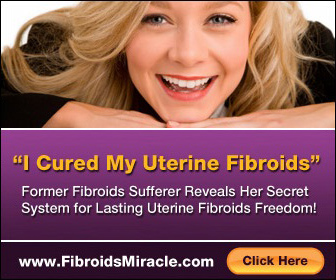 ---
---
Can Diet Help With Fibroids In The Uterus? What To Eat And Drink Fibroids in the uterus are very common and affect many women during childbearing years. This non-cancerous, solid tumor can grow in the womb. Many women ask, "can diet help with fibroids in the uterus?" and the answer is that it can, but […]