Fibroids and Weight Gain – The Connection
There is undoubtedly a connection between fibroids and weight gain, but it is possibly not as straightforward as expected. There is no doubt that carrying excess weight can be a primary contributory factor in fibroid formation and growth and that women who are even a few pounds overweight are increasing their chances of developing fibroids.
Most of us are now familiar with the standard BMI measurement which gives an indication of whether a person is of a healthy weight for their height. A healthy BMI for women is considered to be between 18 and 25 and most of us would not consider someone with a BMI of around 30 to be grossly overweight. However, at this point, it is estimated that a woman's chance of developing fibroids is around 25% higher than those of a "healthy" weight. Now, figure in other possible contributory factors, such as a genetic tendency, eating the wrong kinds of foods and being under stress, it is easy to see how being just a little overweight could be the tipping factor and trigger fibroid formation.
The reason behind the connection between fibroids and weight gain is not fully understood, but it is believed to be linked to excess estrogen, an excess of which can be a contributory factor in fibroid growth. Fat cells are a secondary site for producing and storing estrogen and there lies the link. Overweight women have more fat cells which equals more estrogen.
Dietary modification is a very important step when managing your fibroids but you should not overlook the connection between fibroids and weight gain and at the same time, you should incorporate weight reduction, which should not be too difficult as a fibroid diet is very healthy and includes eating plenty of fresh fruits and vegetables, wholefoods, wholegrains. In addition, it is also recommended that you avoid eating saturated fats, sugar and processed foods, all of which can be linked to weight gain.
If you are very overweight, you needn't despair as even losing just a few pounds can have a positive impact on reducing your fibroids, particularly if you are following other protocols such as detoxification, body cleansing and rebalancing and taking enough exercise.
If you would like further information on my recommended natural treatment for fibroids, please visit my website, Shrink Fibroids Naturally.
Written by a nutritionalist, health writer and former fibroids sufferer herself, the system I recommend is groundbreaking, and I am confident that you will finally feel that you have found something that will work for you. It explores the link between fibroids and weight gain and gives clear and explicit menus and dietary plans to eliminate your fibroids.
Fibroids Miracle also comes with 3 months free one-to-one counseling from an expert, to give you the best possible chance of success.
Frequently Asked Questions
QUESTION:
after a ulrasound showing ovarian cysts and fibroids,my GP didn't give much info,do i just leave it?
my symptoms are unexplained weight gain,bloating,heavy painfull periods,frequent urination and constipation.the weight gain bothers me the most and my gp seemed to think i was just another women wanting to eat lots and be slim!i diet and exersise!please help im so fedup!

ANSWER:
Go to a gynecologist. Fibroids will cause all those problems, and are easily removed. There is nothing you can do to lose the weight gained through large fibroids except have them removed. And all the other problems should go away after they are removed. The cysts are less likely to be causing the symptoms, but should also be monitored by a gyno. They will often go away all on their own, but sometimes do need to be removed by the doctor. But it sounds like your GP is just brushing you off, and you should find someone who is going to give your problems more time and understanding.




QUESTION:
Has anyone had VERY Bad side affects from depo?
Any birth control side affects will be weight gain, irregular, painful, menstral cyles, for some women. We understand all the facts on the depo. The FDA hasnt approve bc since Oct 05. The law firms handling class actions suits. Any piece of literature thats out there I have researched it.
My question, I guess, not that weight gain and horrible menstal cycles arent terrible too is, Are there women or young girls out there that have experienced troubles such as tumors, fibroids, ovarian cancer.
I believe in time these side affects will be related to not just the depo, but any hormonal bc that screws up a females natural cycle.
We lost our 17 yr old daughter this month to a cancer that only affects 50 yr old women and up. The doctors said hers was the most aggressive and youngest ever seen. She began the depo at 13. She had all the symptoms, weight gain, horrible cycles. Just not the ones told us about her silent ovarian cancer. Any one else have a story similar, please write.

ANSWER:
The depo shot caused me to have severe depression, it got so bad that I had suicidal thoughts. I was fine after I stopped though, so I know that the shot was to blame.

I am so sorry for your loss…

QUESTION:
Anyone had experience of fibroids?
I have anaemia and hypothyroidism but have been experiencing the following symptoms…could these be fibroids?

Very heavy periods (flooding, large clots)
Stomach cramps
Leg/muscle pain
Bloating
Headaches
Back Pain
Earaches

I'm also not a huge eater but my stomach is quite large paticularly over my bellybutton. Not sure if this is actual weight gain or down to fibroids?

Am 100% not pregnant…

These symptoms started last year. Have been to the doctor but they don't seem to have taken me too seriously….

ANSWER:
Go back to your GP. Ive been suffering with heavy, prolonged periods – clotting and flooding – plus most of the other symptoms you have listed above. I wasn't taken too seriously at first because i have the implant and a common side effect of the implant is prolonged bleeding. But it was getting to the point where i was bleeding more often than not. & i kept going back and after trying numerous different things, i eventually had a blood test, then an internal exam and finally sent for a vaginal ultrasound, which diagnosed …..fibroids!!! …..All i can say is keep pushing for answers. I didn't give up.

And yes, although i suffered the same symptoms as you appear to be suffering, they could all be put down to PMS, which won't get you far – can you see a different doctor maybe?

QUESTION:
im almost certain that my hormones are imbalanced.i need to tell my mom.but im afraid &dont know what to say..?
there are symptoms of imbalanced hormones & i have 11 of the following …

Allergy symptoms, Depression, fatigue and anxiety, Endometriosis, Fibrocystic breasts,Hair loss and facial hair growth, Headaches, dizziness and foggy thinking, Low sex drive, Osteoporosis, PMS, urinary tract infections and incontinence, Uterine fibroids, Weight gain, water retention and bloating, Wrinkly skin

ANSWER:
I'm the same I'm 28 I'm a obgyn so wat u need to do is go to ur mom show her the info u got let her know u r serious. Get this in check rite away its much harder wen u get older .try not to be scared to go to ur mom this is ur health not a question about boys. And for future advice don't ever be scared to tlk to a doc we c more crazy stuff then u can imagine and this is so common that I'm not surprised. But in my opinion it could be ur Harmons and age. they r not fully ready.

QUESTION:
Hormone imbalance?
How quickly do hormone imbalance symptoms appear? My doctor thinks that I have an issue with this but I don't go back until July 7. I haven't had any testing done and he is basing his conclusion on the fact I haven't had a period since May 4. (All pregnancy tests negative – and I dont feel preggo so I don't think its that).

Here are some of the symptoms I have found by searching online…I dont have ANY of them.

• Allergy symptoms
• Depression, fatigue and anxiety
• Endometriosis
• Fibrocystic breasts
• Hair loss and facial hair growth
• Headaches, dizziness and foggy thinking
• Low sex drive
• Osteoporosis
• PMS
• Urinary tract infections and incontinence
• Uterine fibroids
• Weight gain, water retention and bloating
• Wrinkly skin
I haven't had a period since May 4. No symptoms of anything like this and yes, my period was always extremely normal. 29 day cycles, month to month for about 15 years. Even when I got on the pill, which was a year ago, I only stopped taking it because I missed my period – doctors orders. But my period should have come on June 1. I am now about 24 days late. (Next period due June 30).
Thanks logical, but I was on the pill for the past year and regular before and during the time I took the pill. I am just trying to find out how long it takes to notice symptoms of a hormone imbalance since the doctor is so sure thats what it is. (He thinks that as of June 16).

ANSWER:
There's alot of reasons period can be late or go missing, and often taking birth control or some other med can help. Don't worry too much about it.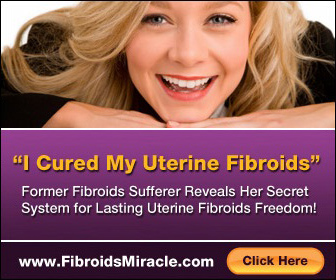 ---
---
Uterine Fibroids and Weight loss plan Specialists recognize that there is certainly no single result in of uterine fibroids, but that they are really brought on from the subtle interaction of your volume of main and secondary components. Everything you eat plays an important aspect in your own effectively-being and there is usually a definite […]